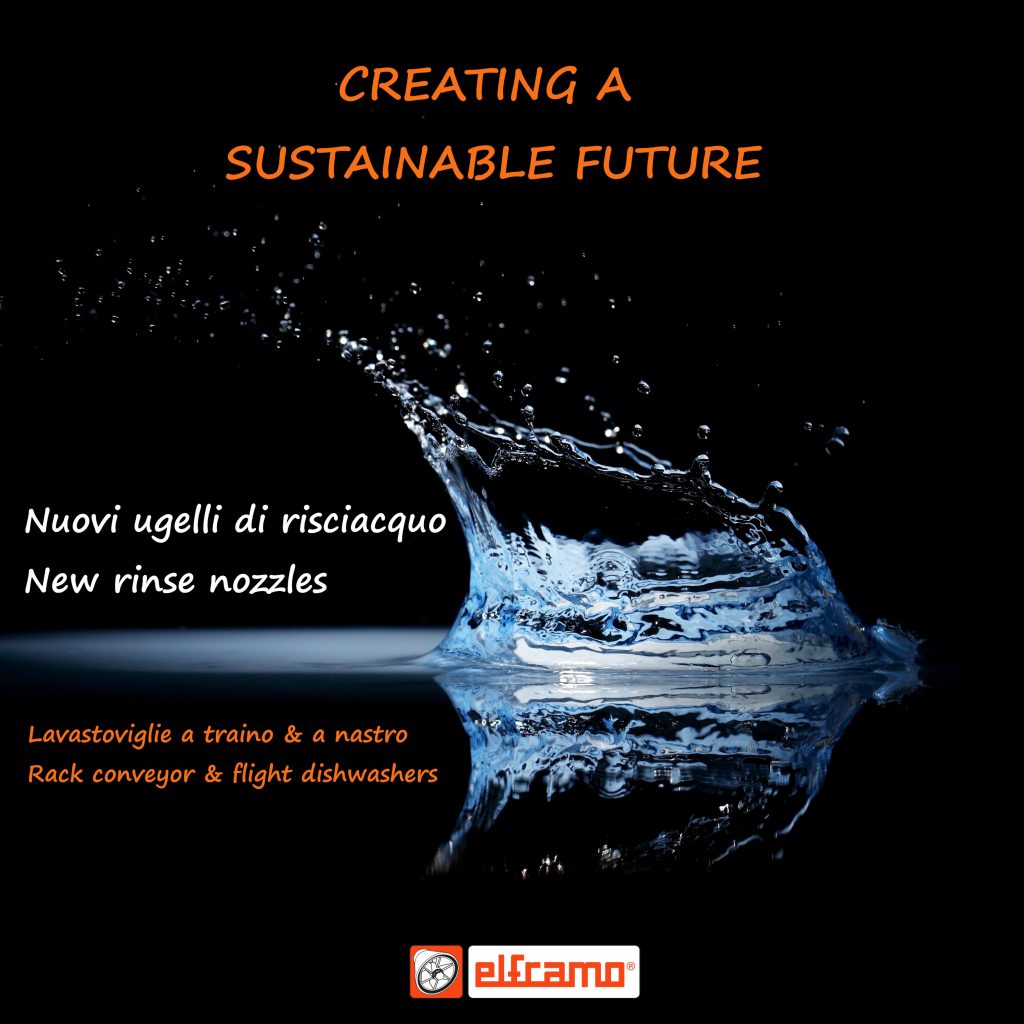 New rinse nozzles are available, specially designed to reduce water consumption for a reduced environmental impact and optimization of operating costs.
-30% consumption on all models of rack-type dishwashers and -30% to -50% consumption on the ENR range, depending on the model.
180-200 liters / hour of water consumed in the rinsing phase for all models!
Certified wash results
Tests carried out by a third-party laboratory confirmed that no detergent residues has been detected on the dishes in the entire machine cycle. The tests has been carried out on all kind of rinsing (single , double and triple rinse) confirming extraordinary results.
New rinse arms
Special collectors have also been created for the first rinse in the rack-type dishwashers, furthermore rinse arms placed in the final rinse of the conveyor and flight models have been modified. This modification has been implemented to prevent incorrect positioning of the manifolds in the machine in order to facilitate assembly and maintenance operations. The arms configuration is the same in the conveyor and flight dishwashing machines for higher uniformity of operation.
The rinse nozzles mounted on the conveyor and flight dishwashers are the same as those used for the Hygiene Plus dishwashers.
Contact us for more information!